Excellence is
Our Natural Essence
Our vision is based on timeless unchanging values: we aspire to set the standards of excellence, to be the first choice of the most demanding clients. To achieve this, we have elected to develop important partnerships, with utmost professionality, at an international level.  We wish to concentrate on teamwork to reach an unrivalled geographic and functional presence, providing products perfectly adapted to clients' demands.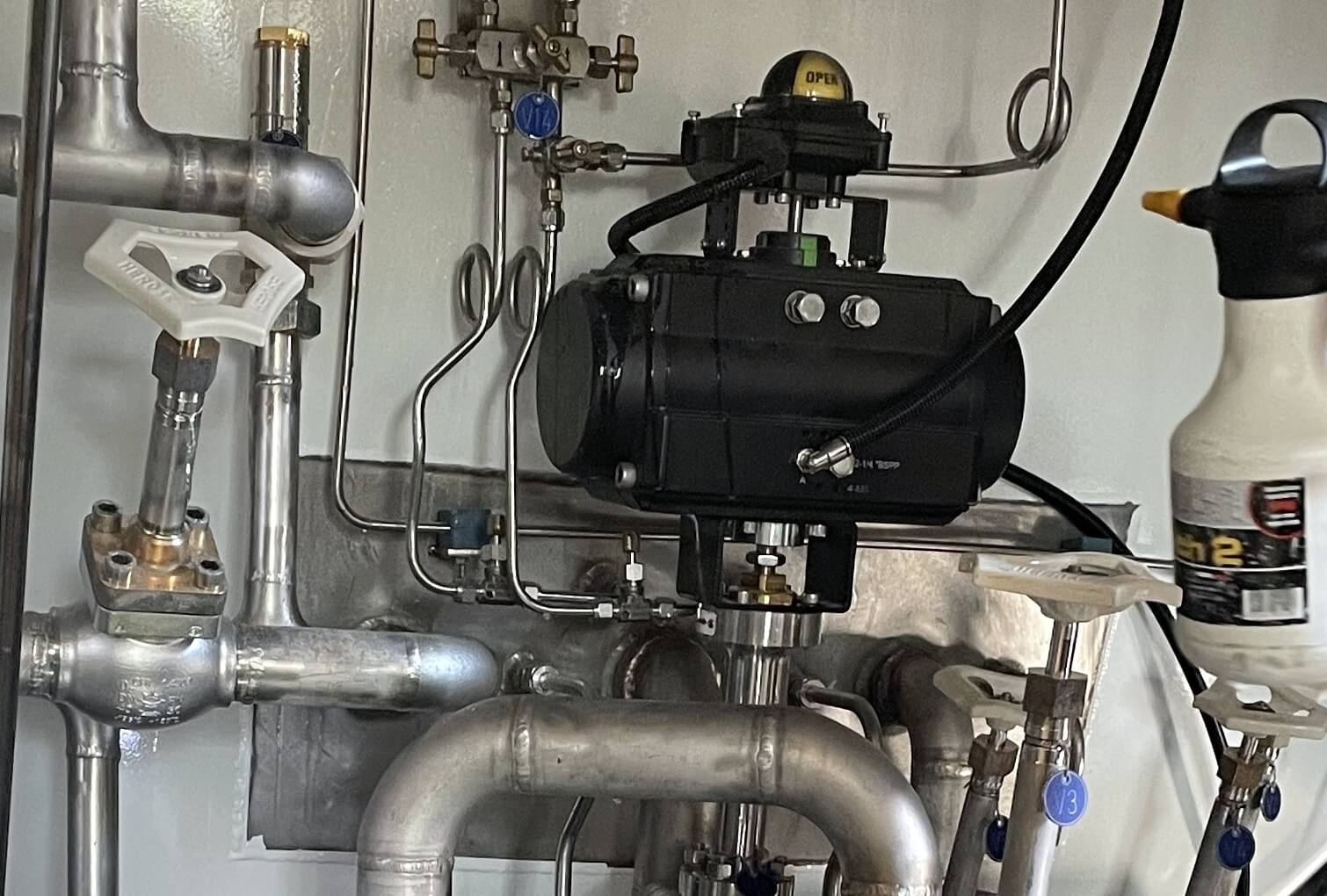 Investing in professionality and prioritising significant skills development, because our team is our most important asset, shows that we believe in our people. We are sure that our corporate culture, based on unbounded collegiality, gives us a competitive edge and for that reason we constantly invest in our human resources.
The priciples of safety, health, environment and quality constitute our point of departure for every corporate decision.
Our Quality Policy
TECHNOIMPIANTI A.P.M. SAS of TIAPM INVESTMENTS S.R.L. & C. has decided to adopt a Quality Management System compliant with the ISO 9001:2015 standard for the field of application "Design, construction, preparation and testing of transport vehicles and gas storage tanks. Design, construction and installation of gas systems. Calibration and periodic verification of measurement complexes for gas tanks", determining with strong commitment, both from a strategic and operational point of view, the absolute adherence to the principles on which the Certification is based. By obtaining the Certification, the Company aims to ensure the effective functioning of its processes and compliance with regulatory requirements. The Organization's primary objectives are to obtain complete satisfaction of the needs and expectations of the Customer and the market and to achieve and maintain, through the offer of its products, an excellent reputation in terms of Quality.
TECHNOIMPIANTI A.P.M. SAS of TIAPM INVESTMENTS S.R.L. & C., is characterized by:
provide customers with a quality product and service compliant with what is required and managed in order to obtain the best results in terms of:

availability and ability to respond within the required times;
availability of competent technical personnel;
technical advice and customer information;
timely management of non-conformities;
compliance with current regulations;
guarantee of constancy and continuity.

the continuous search for new solutions and products in compliance with legislative, legislative and regulatory obligations (T-PED Directive 2010/35/EU, PED Directive 2014/68/EU, ASME Codes, CODAP, etc.) ensuring full compliance both in the design and final construction phases;
guarantee compliance with the pre-established times both as regards the creation of the products and for laboratory activities and periodic calibrations on vehicles;
use a monitoring and verification system, through the use of KPIs, in order to activate a continuous improvement process as per the ISO 9001:2015 standard and compliant with all the requirements of the binding and reference regulations (T-PED Directive 2010/35/EU, PED Directive 2014/68/EU, ASME Codes, CODAP2000, etc.);
analyse and evaluate the risks associated with the company, proposing solutions that are as aligned as possible with the relevant legislation;
an ever-increasing involvement of all staff in running activities;
improve professionalism at all levels of the organisation.
To pursue these objectives, TECHNOIMPIANTI A.P.M. SAS undertakes to:
fully implement the relevant laws, regulations and other voluntary commitments signed;
meet the expectations of customers and all interested parties;
motivate and enhance the potential of one's resources;
consolidate relationships with suppliers, sharing principles and policies;
obtain maximum customer satisfaction through principles of professionalism, correctness, flexibility;
maintain an effective Quality Management System that takes into account the requirements of the standard in question, formulating objectives for continuous improvement of Quality performance.
The Staff shares this philosophy in a profound, complete and participatory way, in the full conviction that only in the observance of these principles can a collaboration of trust, respect and mutual satisfaction be founded.