Technoimpianti Apm solutions for the transport of LPG range from primarily high-capacity (refinery-depot or depot-depot) down to minor distribution to inaccessible areas (high mountainous areas/historical centres).
Engineering solutions for trailers and road tanker and semitrailer distribution equipment are geared to meet the same needs: strength, lighter weight, functionality, reliability, and serviceability.
The well-established international experience of TiApm further allows us to leverage the unique characteristics of our products, whether to meet the current applicable regulatory requirements, or to meet the internal specifications of the main players in the fuel distribution industry.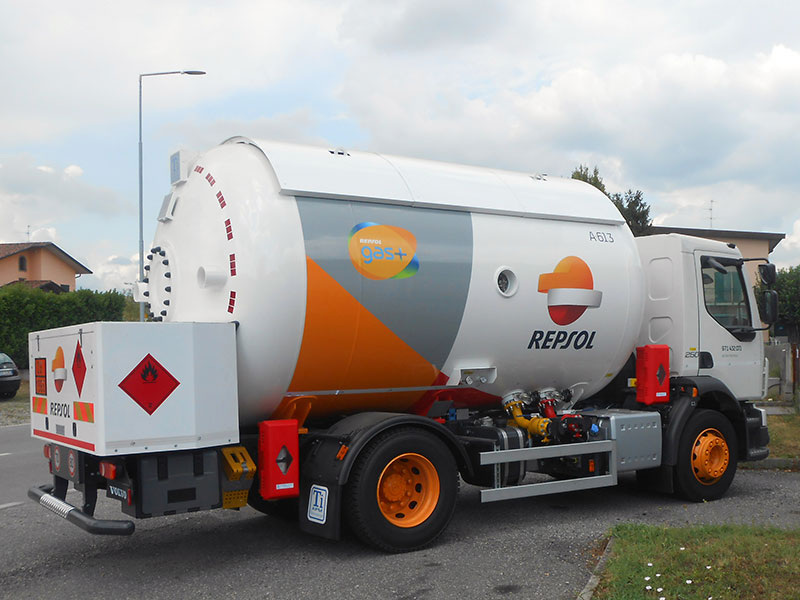 We offer a wide range of quality solutions for the installation of LPG tankers – including transfer and measurement systems – on all types of trailers available on the market. The trailer may be provided by the client, or we can propose a comprehensive solution ourselves. All tanks are designed, constructed, and tested according to ADR and T-PED, Asme and Codap directives.
Systems for the transfer and measurement of LPG are installed in the rear or side storage compartments of the tanker in fibreglass or aluminium and consist of an hydraulic pump for LPG, a gauge (mechanical or electronic) complete with card printer in the cabin, a coiled tube with flexible tubing for LPG complete with a filling nozzle and internal valves (for liquid phase/and gas phase) with pneumatic actuators. Standard accessories for Bobtails include: a pressure gauge, two level indicators (for propane/butane), emergency drainage and a contents level indicator (REGO, Rotogauge). All tanks undergo surface treatment which consists of external sandblasting, application of a primer coating and a final coating with polyurethane varnish.