TiApm's LNG transport and distribution tanks are characterized, like other product lines, for their extreme robustness and reliability combined with light weights for maximizing the flow rate. From this point of view, our product differs from competitors for the choice of proposing as option the vacuum insulation with perlite (as an alternative to MLI, available as well), especially for high pressure tanks (PS = 5 or 7 bar) with the choice of cold-stretching to combine lightness (distribution-purpose semi-trailer 56.500 lt / 7 bar with tare weight 13.500 kg, European configuration) and long holding times, together with insulation with perlite that guarantees durability and robustness in line with MLI but definitely at lower costs.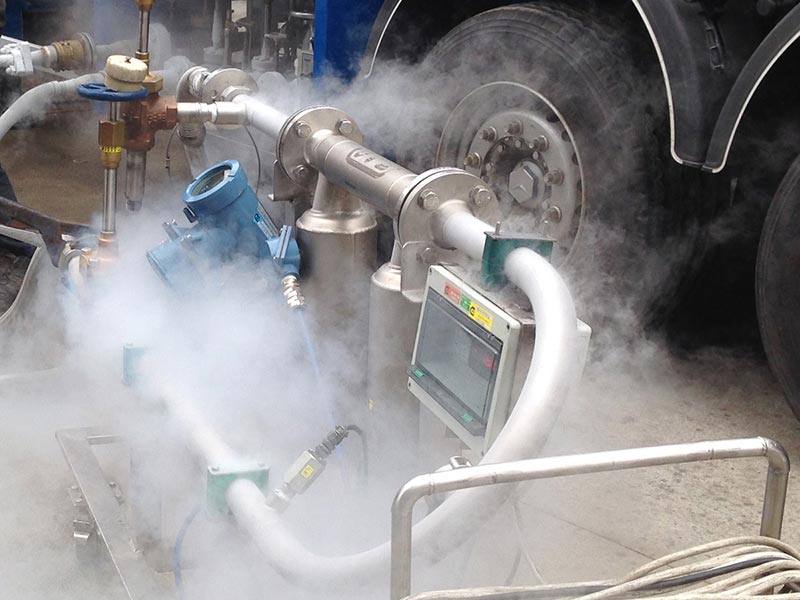 TiApm's LNG tanks on rigids, complete the logistics needed to deliver this chemical molecules in different conditions from more classic applications, such as autogas, centralized or industrial networks. This category includes products made in collaboration with large methane distribution companies for innovative uses, such as decarbonising segments that, before LNG, still relied on the more polluting fossil fuels.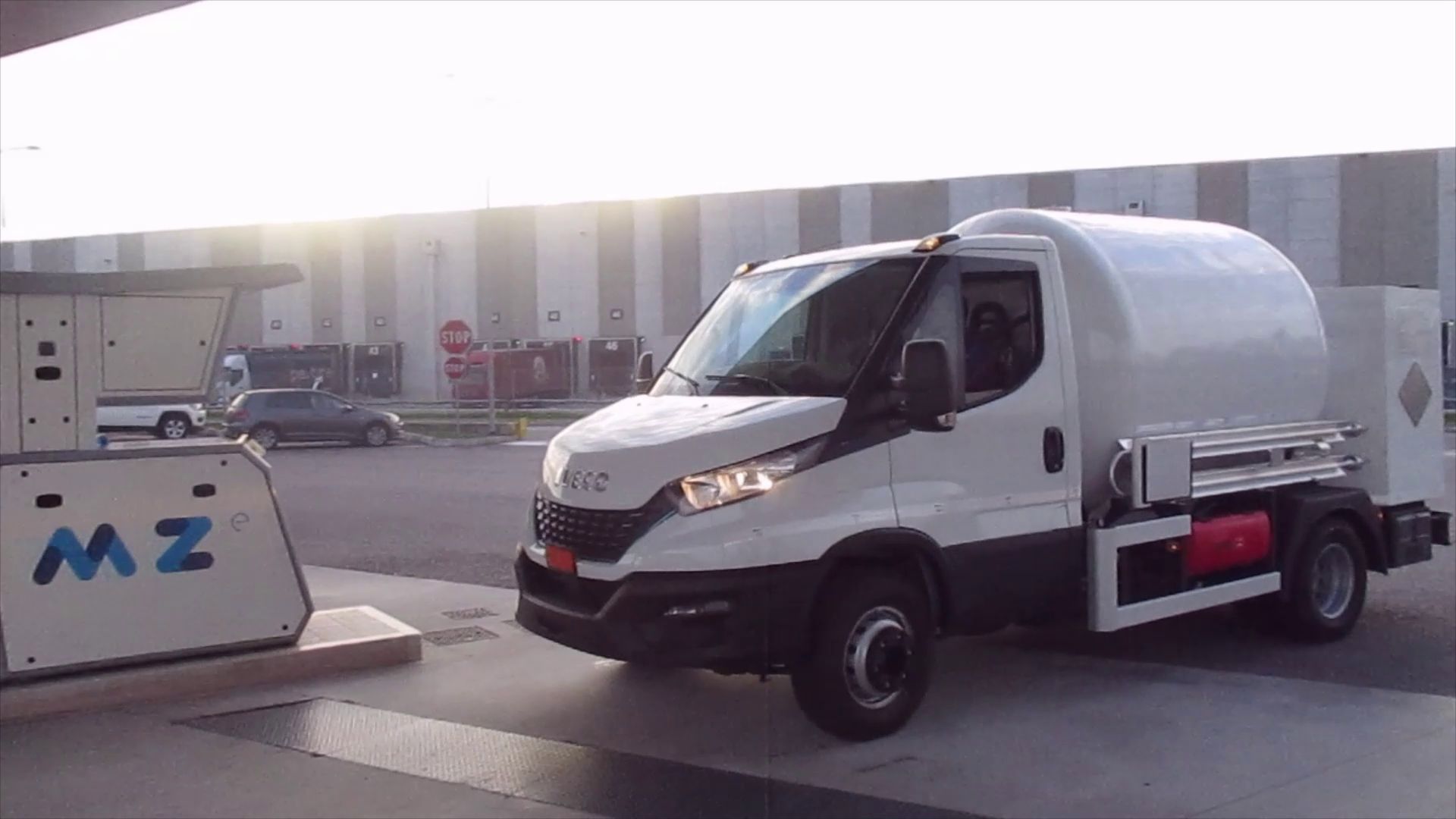 TiApm's LNG semi-trailers are approved in all major European terminals, both existing and newly opened ones in some cases with direct collaboration of our engineering department for system-vehicle interface. With the characteristics that have always distinguished us, our trailers are optimized for each country in which they are intended to operate, with capacities ranging from 52 m³ to 80 m³.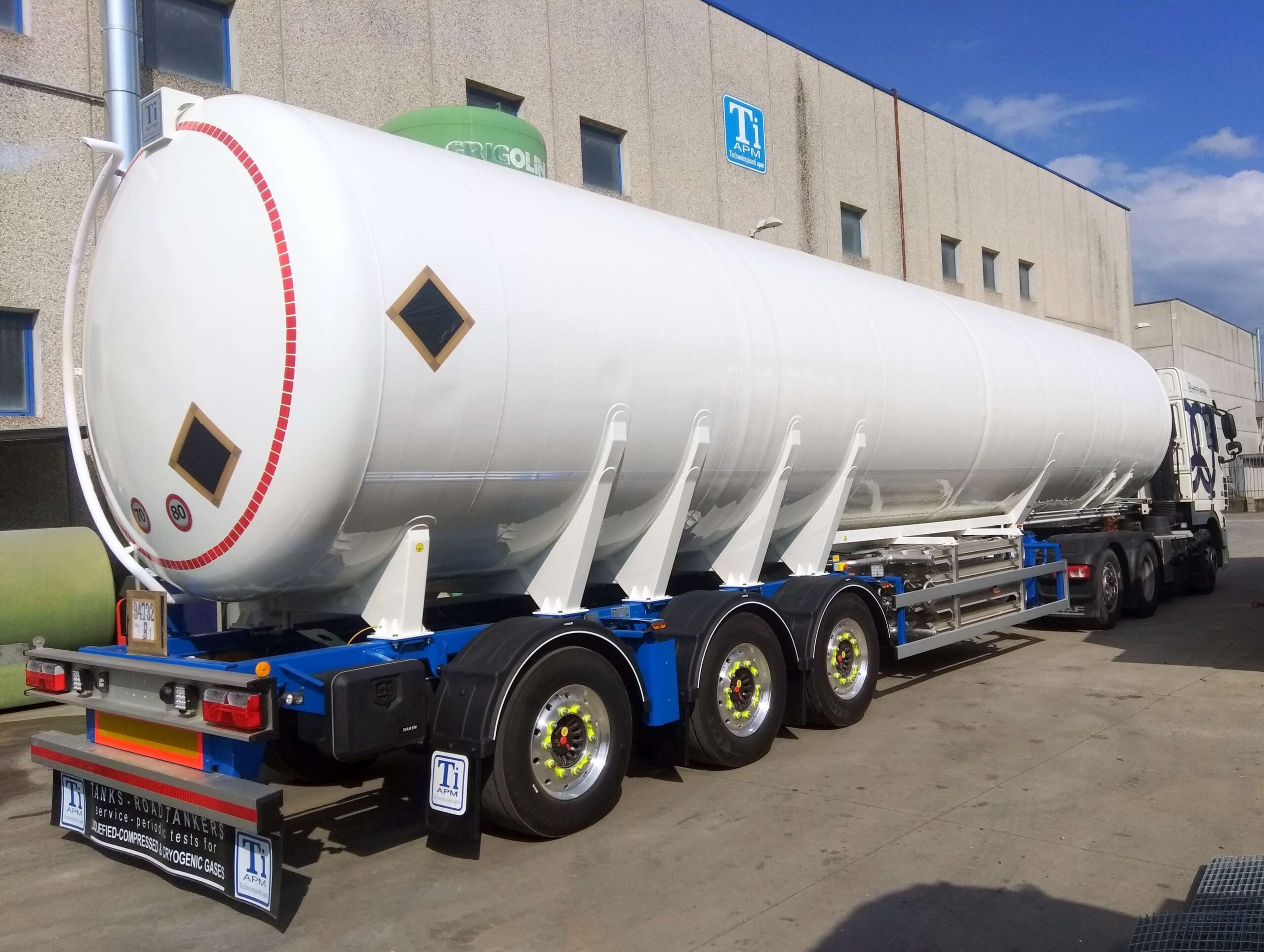 TiApm's LNG tanks are available in sizes from 10m³ to 350m³ volume capacity, configured vertically or horizontally. Where installed at roadside service stations, they can be provided in thermosiphon versions to allow the installation of one or several pumps and submersible pumps for liquid distribution (to refuel heavy-duty LNG vehicles).
We have also designed an accurate weighing system for these vehicles, available for both horizontal and vertical versions, to calculate and assess their daily or weekly consumption.
Collaboration with specialist engineers allows us to present turn-key solutions for our clients for the delivery of complete installation solutions.