The transport and distribution vehicles for air gases and carbon dioxide are meaning a lot to us because they represent the dawn of our company, the sector teaching us everything we know about cryogenics by providing maintenance and overhaul for technical gases main brands in the Italian Market.
Today the product line includes optimized LIN, LOX or LAR semitrailers, CO2 transport units are the top of the maximum load capacity and fixed or demountable tanks with electrically or hydraulically driven transfer system eventually including measuring assembly approved according to 2014/32/UE (M.I.D.).
Rigids are dedicated to the widespread distribution of gases, from the ASU to the end customer. The capacities of the tanks on rigids are in the order range going from 2 m³ to 30 m³, depending on the type of chassis (small and agile tank for urban centres and/or mountain roads, large for important deliveries but with difficult accesses for semi-trailers) and depending on the type of gas for which they are optimized; in fact, all TiApm tanks are trivalent but, on the customer's instructions, the tank is optimized according to the density of the "preferential" gas.
Swaps perform the same service (and for the same type of customer) but, in the face of a slightly higher tare weight which therefore limits the useful weight compared to a fixed tank, they allow greater flexibility because they can be easily moved from one vehicle to another. therefore they are not affected by downtime due to overhaul or vehicle breakdown; they also allow gas operators to work with different carriers.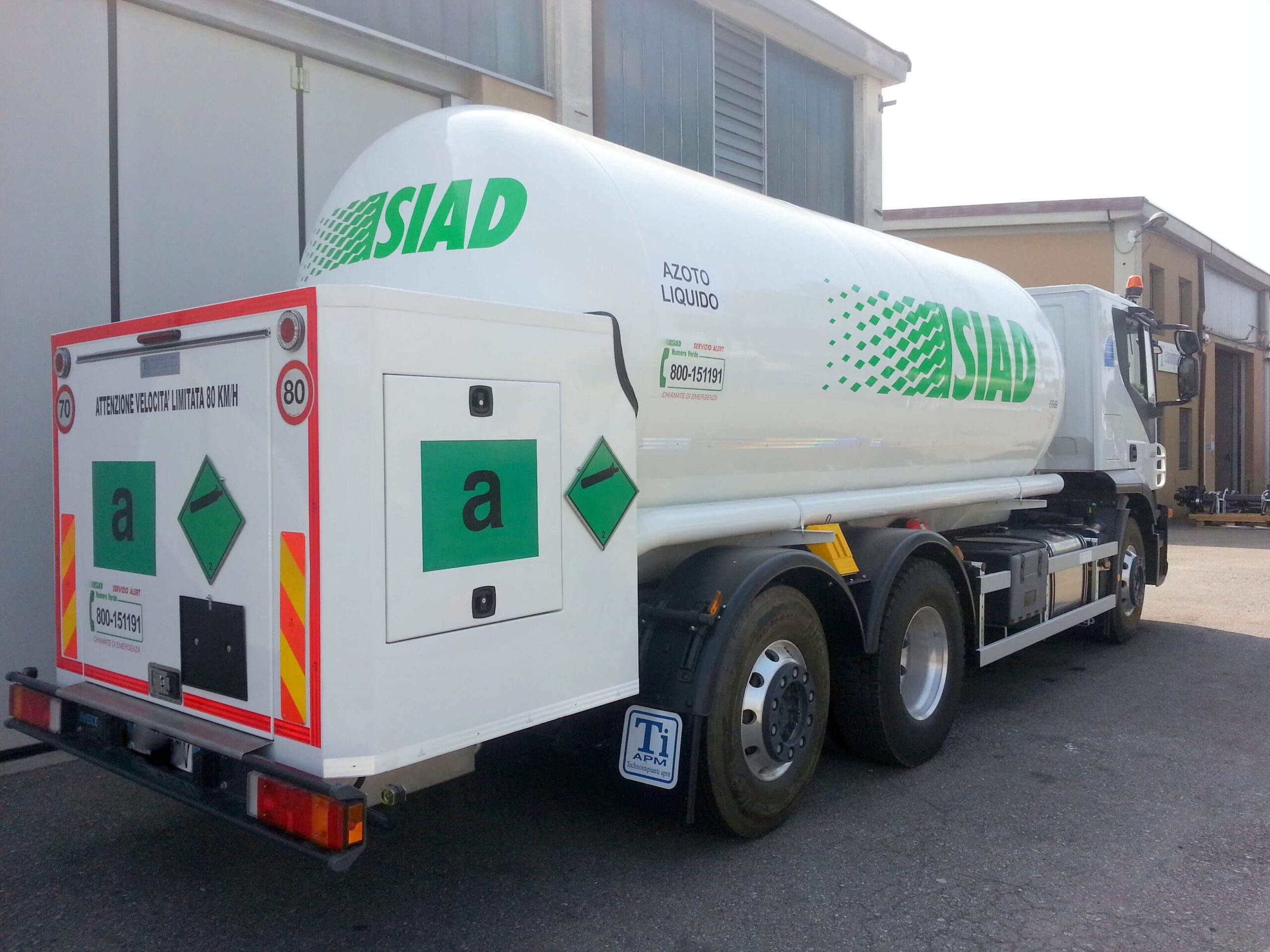 Semi-trailers are also made for gas distribution but maximizing the useful weight and allowing the optimization of the logistics process. As in the case of rigids, semi-trailers are also customized by TiApm according to the legislation of the country of circulation and the preferential gas. This brings the capacity range from 10 m³ to about 54 m³, with single-axis, 2, 3 or 4-axis configuration. TiApm product is appreciated for its lightness, unloading speed and reliability over time.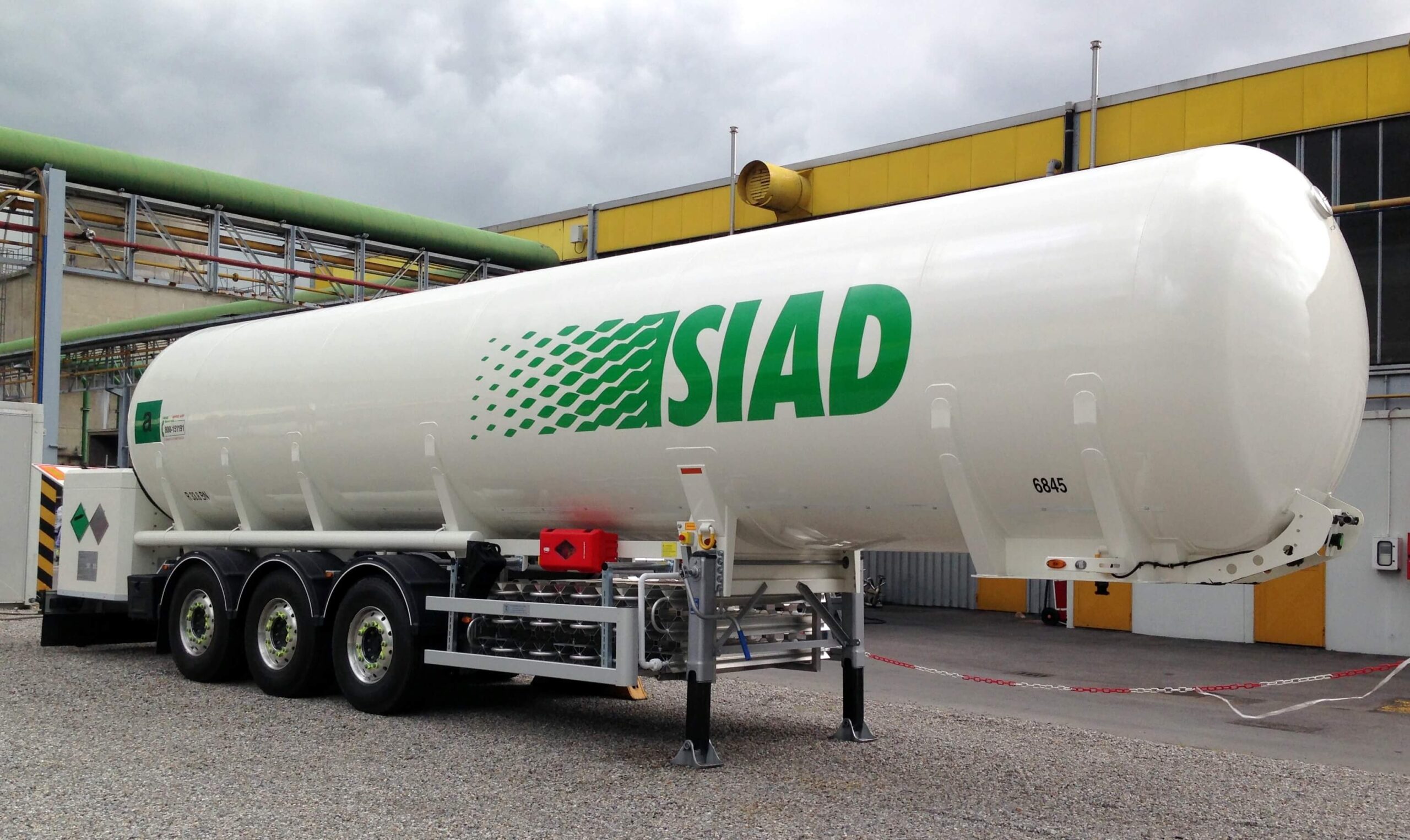 TiApm pentavalent tanks (or insulated for CO2/N2O) are available in sizes from 10m³ to 350m³ volume capacity, configured vertically or horizontally, with vacuum and perlite insulation.
In contrast with many of our competitors, we prefer to specialise in custom-built tanks, specifically built according to special requirements (e.g. of non-standard dimensions for planning/statutory/environmental needs, for heat transfer coefficients at lower standard temperatures for specialist gases, for compartmentalised pressure coils, etc.)