Technoimpianti Apm solutions for the transport of LPG range from primarily high-capacity (refinery-depot or depot-depot) down to minor distribution to inaccessible areas (high mountainous areas/historical centres).
Engineering solutions for trailers and road tanker and semitrailer distribution equipment are geared to meet the same needs: strength, lighter weight, functionality, reliability, and serviceability.
The well-established international experience of TiApm further allows us to leverage the unique characteristics of our products, whether to meet the current applicable regulatory requirements, or to meet the internal specifications of the main players in the fuel distribution industry.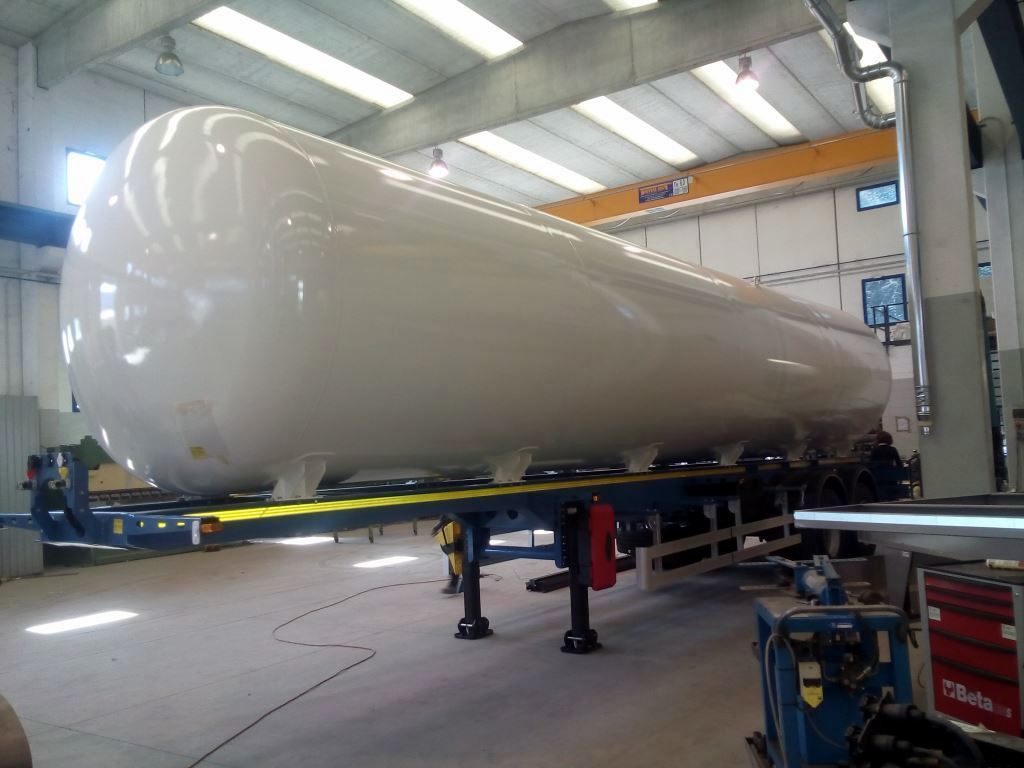 Designed for the transport of propane/butane, they are engineered and tested in compliance with ADR requirements and the T-PED, Asme, Codap directives etc. TiApm always ensures the highest quality and safety through its use of the high tensile strength carbon steel (min. 640 N/mm²) or SuperDuplex stainless steel.
The tapered design contributes to lowering the centre of gravity and greater roadholding of the vehicle which, together with the standard anti-rollover functionality, enables greater on-road stability. The adoption of aluminium markers and the design with sun protection above 25 bar as well as other engineering specifications designed for the reduction of any excess weight, add to the strength and reliability of our semitrailers and reduce the tare which other players in the market with more traditional designs are unable to match in terms of increased payload.
Our swap bodies are designed and built for transport via truck, river, sea or rail and are certified according to international ISO, IMDG, RID and ADR standards.
Use of a swap body provides the following benefits and options: International transport operations with a customs seal in any part of the world, across all frontiers between states; Avoiding transfer of load operations in circumstances of intermodal transport between the supplier and the end user; Ensuring secure transport thanks to a worldwide certification system, including operations for monitoring and repair of the containers; Enabling direct linkage of a swap body to a production line – for example to a plant for refilling moveable cylinders; Space saving – we are able to save up to the equivalent of  9 swap bodies; Easy and quick solutions in the event of a temporary need for large capacity storage at a depot; Flexible design – the swap bodies can be fitted with systems for unloading and measurement.