TiApm solutions for LPG transport range from high payload refinery-depot or depot-depot service to the small distribution in hardly accessible areas (mountain / city centers).
Engineering solutions for chassis and distribution systems to tankers and semi-trailers always meet the same requirements: robustness, lightness, functionality, reliability and performance.
The TiApm international expertise also enables us to adapt these typical characteristics of our product, besides applicable provisions of law, the internal specifications of major players in fuels distribution.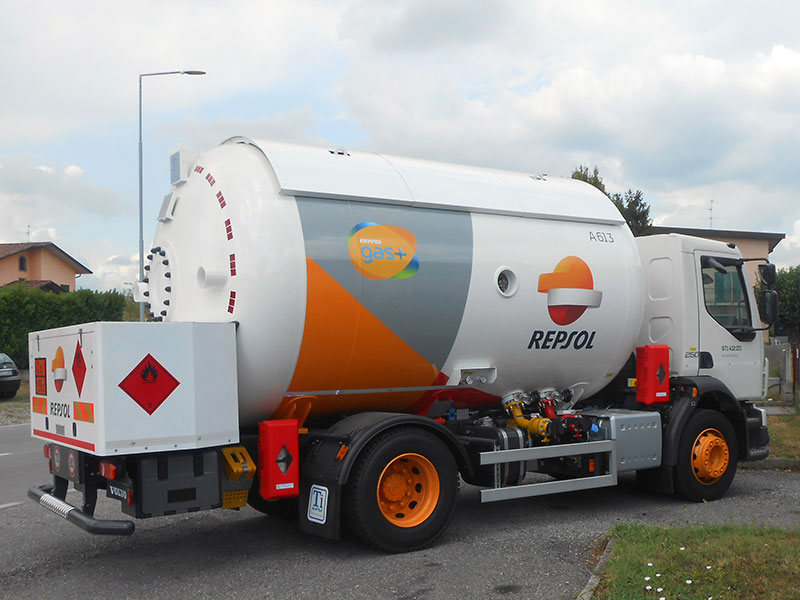 SEMITRAILERS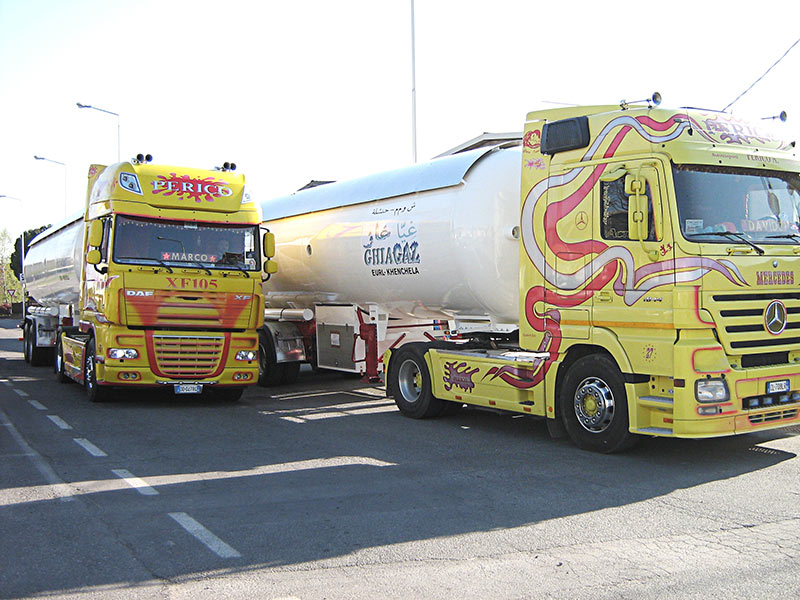 All our semitrailers are manufactured according T-PED Directive and ADR standards, unless differently required by destination country (e.g.: ASME VIII, Dahir 12/01/55 Morocco, G.S.O. Honk Kong, etc.)
BOBTAILS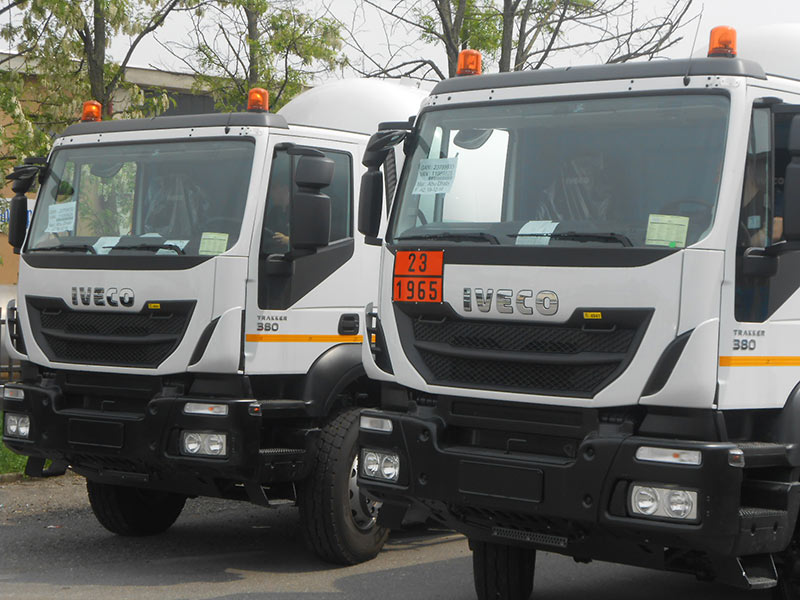 Technoimpianti Apm bobtails are installed on all main truck brands and with several possible options. Volume capacity may vary from 3 to 40m3, depending on truck and national legislation
TANK CONTAINERS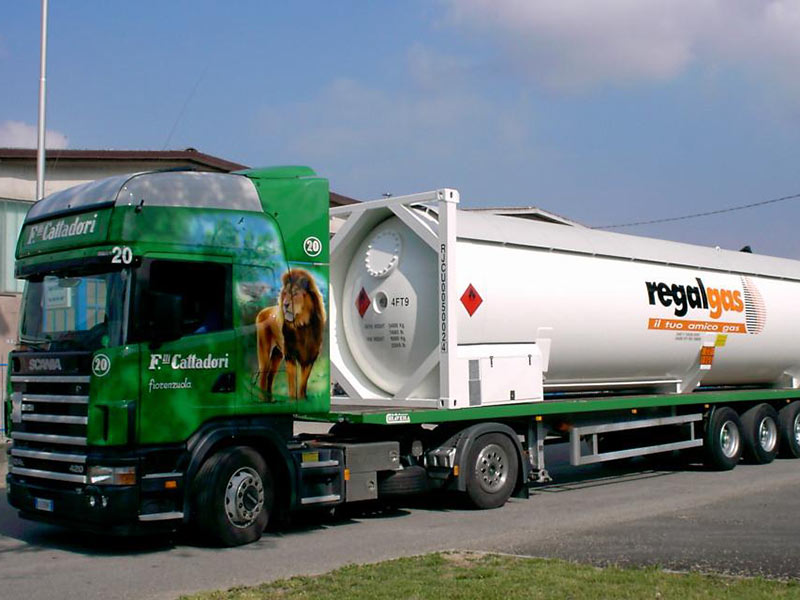 TiApm tank containers are designed and approved to transport LPG by road, sea, railway and inland waterways as per ISO, IMDG, RID and ADR (UIC/CSC approval).